JOIN THE KREBER TEAM!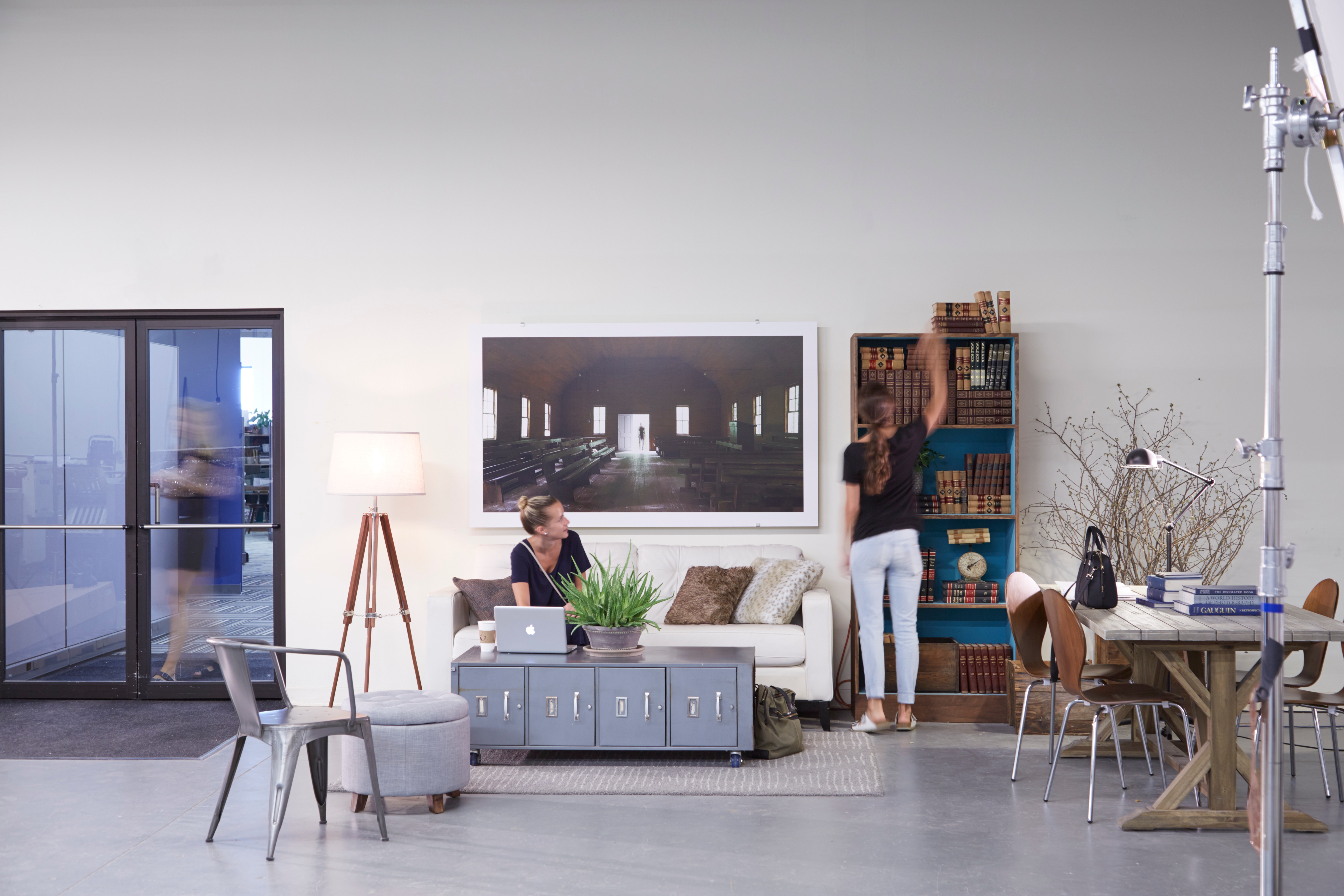 Kreber is a leading, independent marketing and content agency with a 100-plus-year history of thinking ahead. We take pride in having a top-notch team of creative marketing professionals; a diverse group offering extensive experience in the senior market as well as in their specific area of expertise.

Ready to join a hard-working group of qualified and outstanding individuals? Browse our open positions below. If you don't see a position that fits your skills, submit your information here. We'd still love to meet you!
---
PHOTOGRAPHY/VIDEOGRAPHY PRODUCER
Location: Columbus, Ohio
Seniority Level: Mid-Senior Level
Employment Type: Full-time
Responsibilities include, but are not limited to:
Coordinate studio/set space, photography/videography equipment and crew (internal & freelance) with Studio Traffic Manager, based on project scope, client expectations and budget provided by Account Services.

Act as the point of contact for scheduled photography/videography shoot teams (internal & freelance), talent agencies, talent, location rental contacts and additional Producers (to coordinate logistics/resources as applicable).

Develop shoot production timeline in coordination with Art Director, and any applicable direction from Account Services (i.e. specified client on-site days, exceptional approval process for specific shots, takes etc)

Ensure set work orders are appropriately prioritized for Set Builders.

Communicate effectively, efficiently and regularly with Account Services, Art Director and Studio Traffic Manager on production plans and shoot progress.

Research, recommend, negotiate and secure model talent & locations as requested by Account Services and the Art Director.

Manage necessary insurance, permits and payment for location shoots

Manage budgets provided by Account Services to ensure costs are aligned, including but not limited to: location rental fees, equipment rental fees, model fees, catering, non-returnable props and set materials.

Confirm, document and provide file naming conventions, image specs, on-site/remote approval process and file upload process to photography/videography team before shoot begins.

Set-up and manage remote photo approval system (i.e. Photostream), unless otherwise agreed upon with Account lead.

Develop and provide timely shoot schedules and daily call sheets (email, print-outs/binders) to all team members involved in the photography/videography process, including Set Builders, Merchandise Coordinators, Digital Imaging and Account Services to relay to the client, unless otherwise agreed upon.

Schedule and lead daily crew meetings to review daily shot list and layouts as needed.

Manage and share real-time view ("war board" and/or Google Sheet) of production progress.

Maintain an understanding of creative direction by working with Art Directors, Stylists, Account Services and client (if on set).

Manage photography/videography workflow pace; ensure sets/locations and merchandise are prepared and on schedule by collaborating with Art Directors, Merchandise Coordinators and Set Builders daily.

Coordinate with Studio Traffic Manager and Account Services if studio/set space, photography/videography equipment and/or crew needs deviate from initial scope (for any variety of reasons) so that budgets & schedules can be consulted and/or revised and communicated as needed.

Approve and submit talent release forms and craft services receipts on a daily basis, no later than 2 days after shoot wrap.

Ensure captured assets are posted to server or previously specified storage location for Digital Imaging team on a daily basis.

Ensure Stylists, Photography Assistants, Set Builders, etc. return merchandise and studio/set space to the condition it was provided, and/or ensure plans are in place for clean-up/set striking post-shoot with Studio Traffic Manager.

Provide recommendations to ensure pre- and post-shoot activities have been properly planned for, feedback on photography/videography crew and overall shoot post-mortem learnings to Studio Traffic Manager and/or Account Services.

Provide support to research, recommend, negotiate and secure freelance talent as requested.

Serve as point of contact for scheduling and billing of "photography/videography-only" clients as requested.

Assist the Account team with merchandise management and studio/location related estimate creation as requested.

Assist in the daily operations of the Studio as requested.
Qualifications:
2-4 years experience as a lead Photography/Videography Producer

Exceptional organization, communication and multi-tasking skills

Skillful/creative problem solving and conflict resolution; with the ability to anticipate potential risks, delays or conflicts

Deadline oriented and works well under pressure

Flexibility to successfully and positively embrace change/new direction/shifting deadlines

Juggles multiple tasks and projects with strong prioritization skills

Meticulous attention to detail

Works collaboratively in a creative environment

Ability and willingness to work extra hours when necessary to fully prepare for shoots and during shoot days/weeks

Experience with Mac platform preferred
---
TRAFFIC MANAGER
Location: Columbus, Ohio
Seniority Level: Associate
Employment Type: Full-time
Responsibilities include, but are not limited to:
The primary duty of the Traffic Manager is to work as a liaison that connects Account teams to other departments within Kreber (Creative, Strategy, Technology, Production, Studio, etc) that are responsible for client deliverables. Working with the schedules developed by the Account team, the Traffic Manager assigns the appropriate resources to each necessary task in the project/process. The Traffic Manager then checks on the progress of the project daily, communicating with the account team and associated departments as needed to ensure all client deadlines will be met, or providing alerts and recommendations when deadlines are at risk.
The Traffic Manager will work within our Project Management software to ensure all information is accurate, up-to-date and reliable, and provide reports as needed for Account and department leads to make informed decisions. This role would be an "expert" in the tool and would make recommendations for continual improvements as opportunities arise.
The Traffic Manager role will also manage the engagement of freelance/contract talent as needed to accomplish tasks due to capacity or capability requirements. They will maintain a strong resource pool and be able to understand which talent to engage based on the tasks which need to be accomplished, all in order to meet the client deadline on time, and on budget. Lastly, they will facilitate freelance expense tracking via the freelance PO system and turnover all required paperwork to accounting so expenses are properly posted to a job and invoices can be paid as appropriate.
Personal skills
Traffic Coordinator must be extremely organized, methodical, detail-oriented and able to effectively multitask. They are excellent communicators of concise, accurate, deadline-driven information. They understand people and should know instinctively when to push, and when to escalate issues or possible risks as they work to keep departments on track. As a result, they must rank high in interpersonal and communication skills. They are patient and are excellent at managing stress and pressure.
A Typical Day / Day in the Life
With guidance from Department Leads, assign tasks/resources to new projects (aligning talent to task/client)

Review the status of outstanding tasks and vet for possible risks to deadlines

Conduct a daily morning meeting to go over items/tasks assigned and due for the day/week and determine if there are any roadblocks

Communicate any issues with the Department Leads and Account Leads and escalate as necessary to resolve.

Conduct weekly job status meetings to gather and share information with Account Executives and the rest of the team

Keep project management software up to date and accurate.

Provide reports as needed to help drive decision-making

Submit necessary paperwork to accounting for invoicing when appropriate

Reassign/add talent based on new or changing priorities. This can mean reallocating internal resources or engaging freelance/contract help.